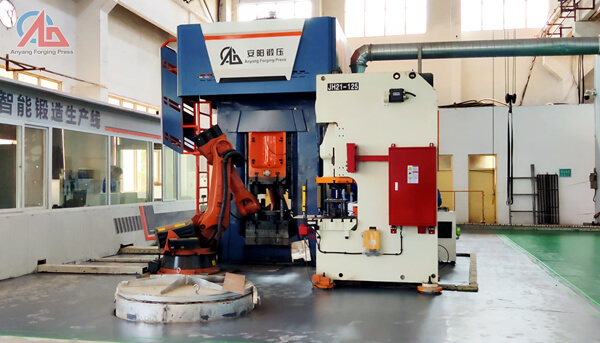 Why choose an Electric Screw Press Forging Machine instead of a Friction Screw Press Machine?
The Screw Press belongs to closed die forging equipment. Die forgings are widely used in automobiles, railway vehicles, construction machinery, national defense, aviation, and other fields.
In the development stage of the screw Press, there are four main transmission forms: Friction Screw Press, Hydraulic Screw Press, Clutch Screw Press, and Electric Screw Press.
Content
A Friction Screw Press is a kind of Screw Press with a friction drive, also known as a double disc friction press.
Although the Friction Screw Press has less one-time investment, during its use, due to the fact that the energy cannot be accurately controlled, and the striking force display is not configured, many users and equipment manufacturers do not have enough understanding of the force-energy curve of the screw press. Therefore, in many cases, the Friction Screw Press is in an overloaded operation state, causing damage to mechanical parts such as the fuselage and the screw. The Friction Screw Press cannot meet the needs of industrial production in the new era and is being phased out.
As a closed die forging equipment, compared with die forging hammers and hot die forging presses, Electric Screw Forging Press has the advantages of simple structure, convenient use and maintenance, and a wide range of process applications;
Compared with other forms of screw presses such as friction presses and hydraulic screw presses, the Electric Screw Forging Press has the characteristics of lower noise during operation, higher strike efficiency, and can accurately control its strike energy.
Therefore, the Electric Screw Forging Press has been widely used in motorcycles, automobiles, high-speed railway locomotives, aerospace, and other manufacturing industries, and is a new type of general-purpose die forging equipment for producing precision die forgings.
****************************************************************************************************************************************************************
If you are interested in it, pls contact me.
Felicia
felicia@anyanghammer.com
WhatsApp/WeChat: +86-16692292870
More Electric Screw Press (J58K)