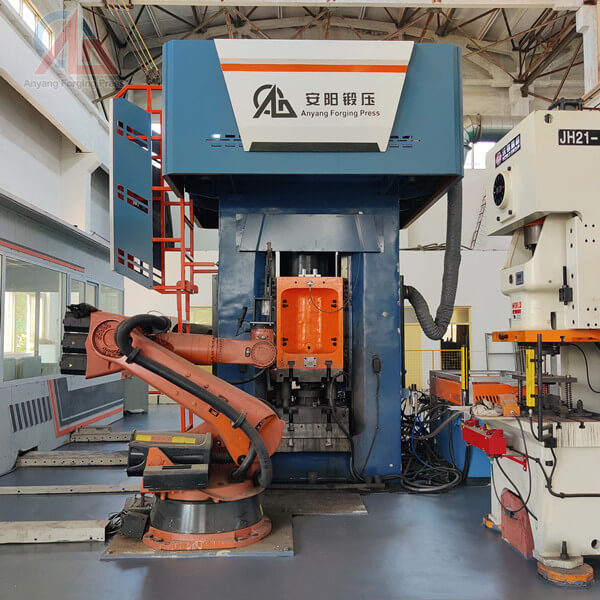 Electric Screw Forging Press – Close Die Forging Press
A new intelligent production line has been launched by Anyang Forging Press after years of discussion and research and development – an intelligent forging production line with a CNC electric screw press as the primary forging equipment.
Content
Anyang Forging Press has designed complete forging systems that are based on the technical requirements of the customers. To create a forging system that is reliable, protects the environment, is efficient in terms of labor and energy, and most importantly, produces forgings of the highest possible quality. A forging system consists of the heaters, manipulators, molds, lubrication system, flue gas system, and online inspection of the parts. We can provide our customers with high-precision quality and productivity with our total forging system design.
Anyang Forging Presses has over 60 years of forging experience, and we use this experience to design a complete forging system for the customer. This includes the design of the first concepts, simulation, equipment selection, detailed layouts, as well as mold design. Besides providing installation, debugging, and training, Anyang Forging Press provides ongoing support to customers.
Electric screw presses are suitable for a variety of forging tasks. Anyang Forging Press can provide both direct-drive and gear-driven presses. There are various upper and lower ejection devices on an electric screw press, making it extremely rigid and flexible. The ejection stroke can be controlled precisely.
Please let me know if you are interested.
Felicia
felicia@anyanghammer.com
WhatsApp/WeChat: +86-16692292870
More Electric Screw Press (J58K)